Accreditations
Law Society's Conveyancing Quality Scheme
We are members of the Law Society's Conveyancing Quality Scheme. This status is awarded to firms for their adherence to prudent and efficient Conveyancing procedures through the schemes protocol.
Lexcel
We are a Lexcel-accredited law firm. Lexcel is the Law Society's practice management standard, which is awarded to solicitors who meet the highest management and customer care standards.
It is a quality mark which assures clients and prospects that we meet the required standards of excellence in areas such as client care, case management and risk management. The firm undergoes rigorous independent assessment every year to ensure we meet the required standards of excellence.
Investors in People
We hold the Investors in People (IIP) accreditation. IIP is a UK quality standard whose main objective is to improve organisational performance through the management and development of people.
The IIP standard identifies ways of raising the organisation's performance to an even higher level and is used as a framework for continuous development. The Standard is reviewed and revised every three to five years.
Cyber Essentials Certified
Our organisation has been assessed and certified, as meeting the Cyber Essentials implementation profile [BIS/14/696] and thus that, at the time of testing, the organisation's ICT defences were assessed as satisfactory against commodity based cyber-attack
Resolution Family Law
Tony Hunt and Carolyn Croft are members of Resolution, Tony is recognised as a specialist. Resolution is an organisation whose members are family lawyers committed to the constructive resolution of family disputes. Members follow a Code of Practice that promotes a non-confrontational approach to family problems and encourages solutions that consider the needs of the whole family - and in particular the best interests of children.
Employment Lawyers Association
Rhodri Davey, Jayme Nicholson and Rory Wakeling are all members of the Employment Lawyers Association.
Solicitors for the Elderly (SFE)
Lynn Smith and Marjorie Creek are both members of Solicitors for the Elderly (SFE), which is an independent, national organisation of lawyers (solicitors, barristers, and legal executives) who are committed to providing the highest quality of legal advice for older and vulnerable people, their families and carers.
National Mental Capacity Forum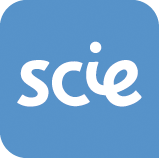 Lynn Smith and Marjorie Creek are both members of the National Mental Capactiy Forum, via the Social Care Institue for Excellence.
It's purpose is to work with stakeholders from health and social care, together with those from other sectors (for example, finance, legal, police, housing) to identify complementary actions which member organisations can pursue, especially at a local level, to improve implementation of the MCA.
Society of Trust and Esate Practitioners (STEP)
Lynn Smith, Charlie Siegle, Marjorie Creek and Jonathan Dickson are all members of the Society of Trust and Estate Practitioners (STEP), a professional body providing members with a local, national and international learning and business network focusing on the responsible stewardship of assets today and across the generations.
Full members of STEP are the most experienced and senior practitioners in the field of trusts and estates.
Law Society's Family Panel
We are members of the Law Society's Family Panel.
Alternative Dispute Resolution
We are members of ADR (Alternative Dispute Resolution). This is the professional mediator's association, promoting excellence in all aspects of civil, business, workplace and employment mediation.
The government has extended licensing provisions from 1 October 2018; this means that landlords who... Read entry
Reiner & Anor v Triplark Ltd [2018] EWCA Civ 2151; a tenant of a flat,... Read entry